Bailey Nicole site offers affordable fashion and trends
FORT WORTH (March 22, 2018) — College campuses are great places to find tee shirts and hats emblazoned with the school's logo. But a stylish gameday outfit or affordable fashion for various school and social activities are more of a challenge for young women. This is what Texas Christian University senior Bailey Eschle has learned during her college tenure—and is the inspiration behind the launch of her new online clothing boutique Bailey Nicole
Targeted to young women in high school, college, and recent grads, the online boutique can be found at www.baileynicole.com, and offers inspired fashions for school days, gameday attire, nights out and seasonal style at affordable prices. It also offers jewelry accessories that can be coordinated with the clothing.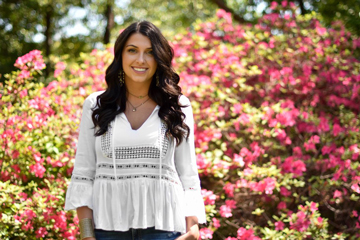 "Being a college student myself, I realize high-fashion collections don't always fit into the budget," said Eschle. "Bailey Nicole was created to give girls and young women access to great designs that are both fun and stylish, and can be easily mixed and matched to create different outfits for different occasions."
The Bailey Nicole website is more than just a place to shop. The site also offers a "Bailey's Favorites" section that highlights some of her favorite collections currently in the mix, as well as a blog, which offers fashion trends and tips on how to dress for various occasions or seasonal affairs.
Each outfit on the website is also beautifully photographed and modeled by students from universities across Dallas-Fort Worth. This is designed to help customers get inspired by the collection and provide wardrobe ideas.
"When you shop with Bailey Nicole, you can be assured that no one will work harder to help you find the look that's right for you," said Eschle. "Helping girls and young woman find outfits that make them feel confident and beautiful is what inspires me.".
Currently the Bailey Nicole online boutique offers curated collections, but plans are in works to offer Bailey Nicole-branded designs in the near future.
About Bailey Nicole
Bailey Nicole is an online clothing boutique founded by Texas Christian University student Bailey Eschle. The online shopping site offers on-trend fashion for young women in high school, college and recent grads looking for affordable fashions for every day, campus life or special occasions. For more information visit www.baileynicole.com, or connect on Facebook @shop.BaileyNicole, Twitter @byBaileyNicole, Instagram @shop.BaileyNicole and Pinterest @shopBaileyNicole.